Musk's Boring Company Gets a Tunnel-Digging Gig in Chicago
3 comments, 333 views, posted 7:56 pm 14/06/2018 in Automotive by superuser
superuser has 2999 posts, 1823 threads, 439 points, location: Mars
Tweet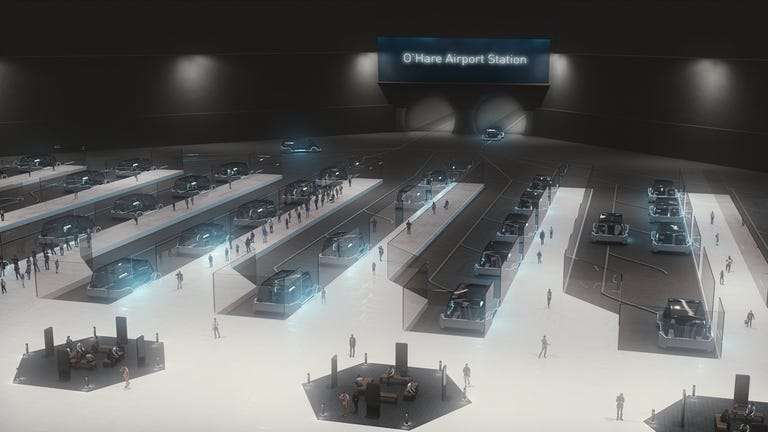 The Boring Company


The Boring Company has gotten its first official client: the city of Chicago. Elon Musk's nebulous transportation company will build a transportation system in Chicago that will, the company claims, take people from downtown to O'Hare Airport in 12 minutes.
On the company website, The Boring Company describes two types of transportation systems: a Hyperloop and a Loop. The Chicago project appears to be the latter, described as "a high-speed underground public transportation system in which passengers are transported on autonomous electric skates traveling at 125-150 miles per hour. Electric skates will carry between 8 and 16 passengers (mass transit), or a single passenger vehicle."
The company has also added a "Chicago" section to its website.
The Boring Company hopes to both factually and symbolically overcome the hurdles that have stymied Chicago's past plans for rail to the airport. The planned tunnel will have a terminus at an abandoned attempt at a subway "super-station" known as Block 37. A city block-sized area based in a part of Chicago also known as the Loop, Block 37 is one of the most notorious locations in the city's real estate. It's been the site of so many ambitious failures that journalists have called it a "gold-plated hole in the ground."
Mayor Rahm Emanuel has made Block 37 a priority in his second term and declared his faith in Musk's abilities to break through the decades-old curse.
"We have a person in Elon Musk who started an electric car company from nothing and started a space company from nothing and he has proven that he doesn't like to fail," the mayor tells the Chicago Sun-Times.
The Boring Company's goal is get a 12 minute one-way ride for a price between $20-$25. That would be half the price of a car and faster considerably than taking current rail options, which come in at a cheaper $5.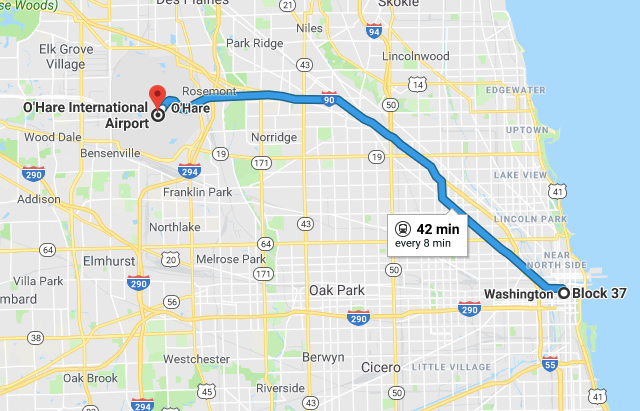 The current trip from Block 37 to O'Hare on the city's public transit, according to Google Maps.
Google Maps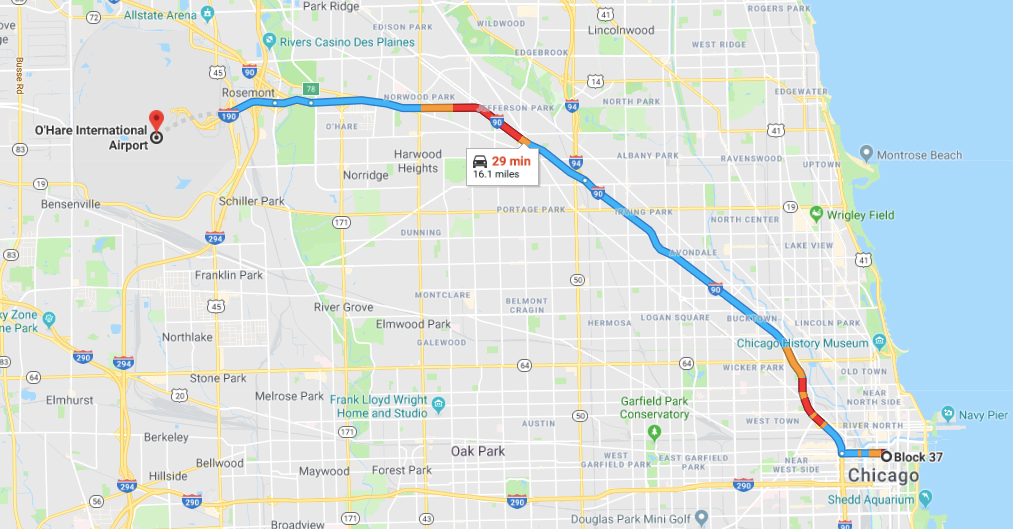 The current drive, on a Thursday morning, from Block 37 to O'Hare. The red represents what Google Maps has identified has heavy traffic. The Boring Company says it can cut this time by over 50 percent.
Google Maps

A major factor in the bidding process was the stipulation that the eventual winner would agree to fund the project in its entirety. No public dollars will be used to support The Boring Company in its construction of the tunnel, a prospect which turned away several potential other bidders.
Quote:
We're really excited to work with the Mayor and the City to bring this new high-speed public transportation system to Chicago!
https://t.co/cL1e0YfZSw
— The Boring Company (@boringcompany)
June 14, 2018

Chicago's officials are hoping this could be just a first step towards fundamentally altering the city's transportation. Deputy Mayor Rivkin called the Boring Company Loop "scalable," saying "branch lines that could be built coming off the main trunk line could stop at other locations. Indeed, a large number of other locations depending on the economics of it...You could imagine a branch line to the Obama library. You could imagine branch lines to a variety of nodes within the city, which could be an even more valuable and growing civic amenity."
But for now, one Loop project will have to suffice. There are numerous potential challenges: despite Musk's successful track record with SpaceX, public transportation is a new field for the entrepreneur. Transportation projects are known to be filled with unexpected delays, as anyone familiar with Boston's Big Dig can attest.
Beyond the technical challenges, there's also the Concorde Problem. Even if the rapid technology works, as it did with the supersonic plane traveling from New York to London in the 80s, passengers may prefer to save a few dollars and just take the longer route. The Concorde made an exciting splash for its first debut, and now the last one rests in a museum. Only time will tell what the Loop's fate will be.
...