BWAHAHAHA Look Who I Am A Combo Of
6 comments, 365 views, posted 6:00 am 09/10/2018 in Funny Stuff by LordViscera
LordViscera has 19029 posts, 2764 threads, 0 points, location: 1123 6536 5321
Jarl of Glencoe
Tweet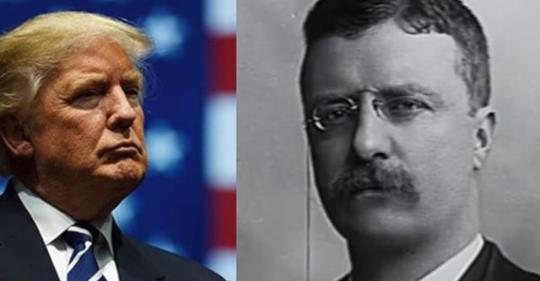 Teddy Roosevelt and Donald Trump
You are a combination of the 26th president, Theodore Roosevelt and the 45th president, Donald Trump. Like Roosevelt, you're not afraid to make the tough calls that others can't. Like Trump, you have a dominant personality that doesn't always mesh well with others. Like the two, you've got a very thick skin, which comes in handy when people criticize you.

I'd like to thank my friends at TEOTI for making me the combo I am today....My motto:"Walk softly and carry a YUGE stick"