&nbsp
&nbsp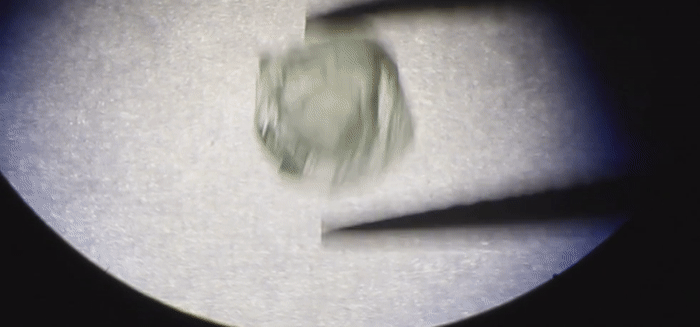 Humans have been mining diamonds for a long time, but a new stone hauled from the belly of the Earth could very well be a first. The diamond itself is hollow - and inside is another diamond, freely moving around.
It was discovered in a Russian mine in Siberia, and has been named the Matryoshka Diamond, after the Russian nesting matryoshka dolls.
Inclusions and flaws in diamonds are extremely common; in fact, most diamonds have some sort of flaw, or piece of mineral trapped inside. It's not a bad thing - in fact, we've gained access to some pretty rare stuff from deep underground because it's been trapped in diamonds as they form.
But a diamond in a diamond? That, according to Russian diamond mining group ALROSA, is a new one.
The Matryoshka Diamond is not a huge stone - just 0.62 carats (0.124 grams), with maximum dimensions of 4.8 x 4.9 x 2.8 millimetres. The inner diamond is even tinier - 0.02 carats (0.004 grams), measuring just 1.9 x 2.1 x 0.6 millimetres.
Sharp eyes detected something unusual about the stone during the sorting process, and it was sent to ALROSA's Research and Development Geological Enterprise for assessment. There, scientists subjected the diamond to Raman and infrared spectroscopies, and X-ray microtomography.