its always the religious ones isn't it?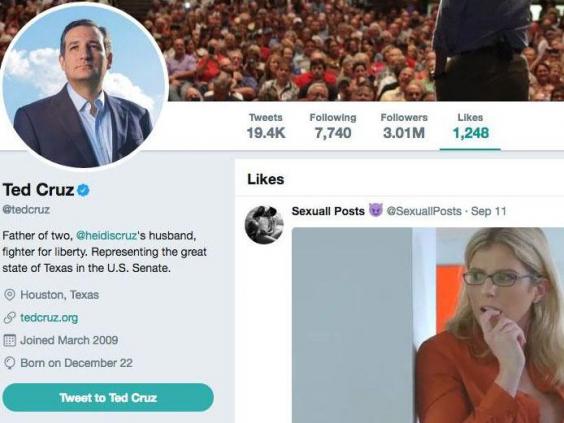 Senator Ted Cruz faces backlash after his Twitter account 'likes' pornography video
Communications director claims the 'like' was a 'tweet posted on Ted Cruz's account'
Liking something by mistake on social media is all too easy – something Senator Ted Cruz and his team may have discovered after accidentally sharing pornography on Twitter.
The Texas Senator – or a staffer – appeared to "like" a two-minute porn video on the social media platform from @SexuallPosts before deleting it just before 1.30am.
The footage of two women and a man engaged in sexual activity showed under Mr Cruz's "likes" briefly early Tuesday morning.