China coronavirus: UK tests come back negative
0 comments, 127 views, posted 5:23 pm 25/01/2020 in News by REALITY
REALITY has 23602 posts, 9032 threads, 10 points, location: Don't believe what I post - Research what I post.
I want to be the reason you get out of bed in the morning...Even if it is to make sure the door is locked.
Tweet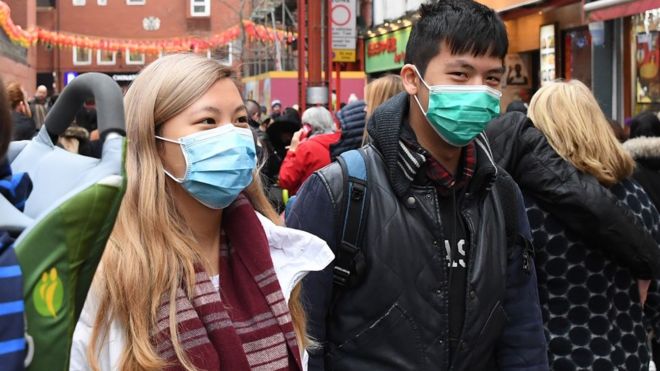 Tests in the UK on 31 people for the new strain of coronavirus have come back negative, the government has said.
"There are currently no confirmed cases in the UK or of UK citizens abroad, and the risk to the public is low," the Department of Health said.
It came after the Chief Medical Officer for England said there was a "fair chance" the UK would see a case.
The coronavirus has killed at least 41 people and infected 1,300 since its discovery in the Chinese city of Wuhan.
Health Secretary Matt Hancock said on Friday the risk to the public "remains low".
In its daily update on Saturday, the Department of Health added: "The government is monitoring the situation closely and will continue to work with the World Health Organization (WHO) and international community."
It was announced on Friday that 14 completed tests had come back negative for the new strain.
Officials are trying to trace around 2,000 people who have flown in to the UK from Wuhan in the past fortnight.
The virus, which is new to science, has now spread to 10 countries outside of China, including France, the US and Australia.
In China, travel restrictions have already hit several affected cities and President Xi Jinping has warned the spread of the virus is "accelerating".