That's not a spud ... THIS is a spud ...
0 comments, 96 views, posted 6:00 pm 08/02/2020 in News by REALITY
REALITY has 23591 posts, 9027 threads, 1831 points, location: Don't believe what I post - Research what I post.
I want to be the reason you get out of bed in the morning...Even if it is to make sure the door is locked.
Tweet
Australia's Big Potato in Robertson is on the market
If you've ever been on a road trip around Australia, you'd be familiar with the country's fascination for big things. From oversized animals, sea creatures, fruits, vegetables and even musical instruments, I guess you could say Australia is big on big.
And if you visited the sleepy NSW town of Robertson, you would have passed by the Big Potato that sits proudly in the neighbourhood. 
Surrounded by trees and picnic benches, the Big Potato is 10 metres tall and four metres wide and is waiting for a buyer to come in and give it some TLC for $920,000.
While the big spud at 80 Hoddle Street looks unappealing, it has attracted a lot of travellers who have taken selfies with it as the backdrop.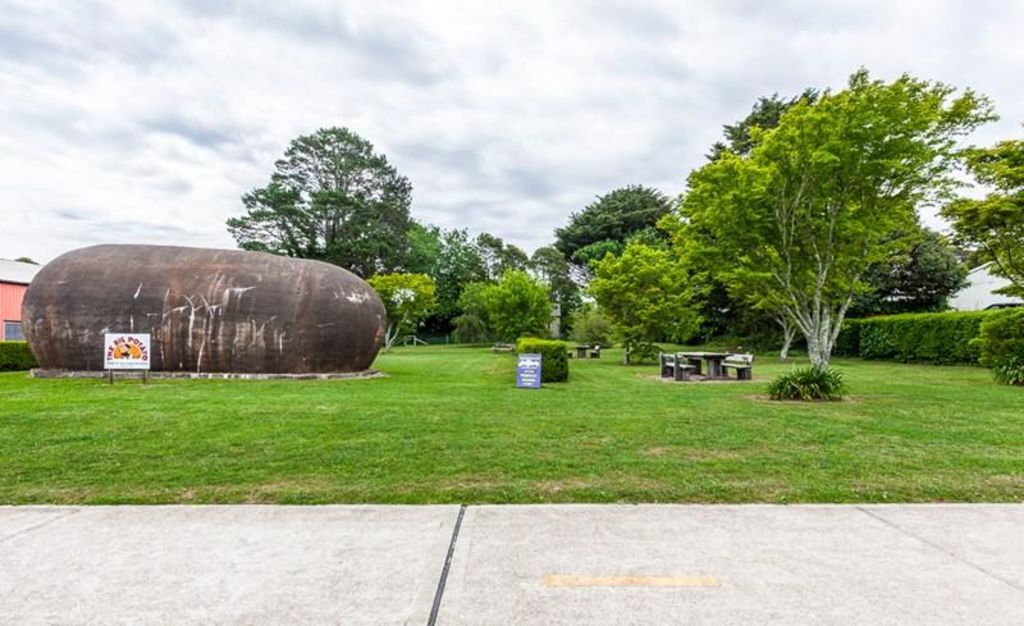 The Big
Potato in Robertson is surrounded by trees and picnic benches.
The town of Robertson is known as "the green heart of the Southern Highlands," and because of its rich red soil, it makes it the ideal conditions for potato growing.
That was how the big spud came to be when local potato grower Jim Mauger  built it in 1977, modelled on the Sebago potato.
According to reports, the structure was initially meant to be a Potato Information Centre but the idea never came to fruition.
Listing agent Steve Myers of Myers Realty said buyers would be able to remove the Big Potato if they wanted.
"There's no question that there will be a bit of disappointment from the local community … but within three months, it'll be forgotten," he said.
"It's an old site. There have been various suggestions that it should be towed down to Goulburn and put behind the Big Merino."
Myers added that despite the dreary exterior, it had attracted lots of onlookers.
"I wouldn't say people wake up in any part of the country to say 'we're going to go to Robertson today to visit the Big Potato'," he said. 
"However, when people do visit Robertson and walk around the town, it's there and they take photographs of it."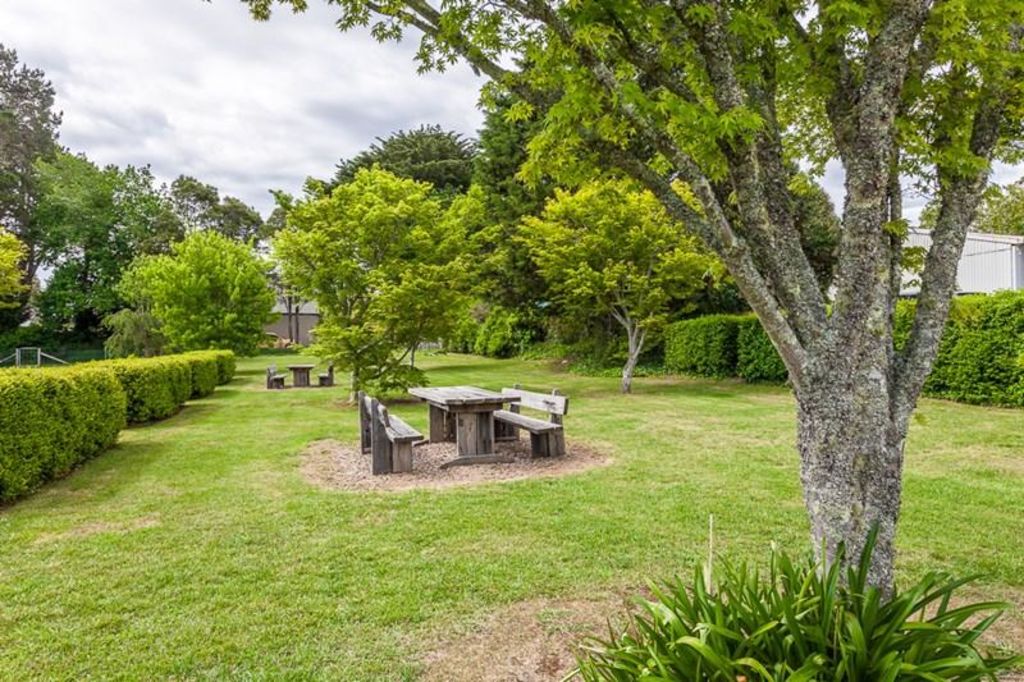 According to vendor Heather Tait, she and her husband bought the land in a bid to extend their supermarket that sits right next to it.
According to vendor Heather Tait, she and her husband bought the land that the Big Potato is on from Mauger in a bid to extend their supermarket that sits right next to it.
While the plans fell through, Tait hired a landscaper to give the bare land a makeover.
"Busloads of people would stop at the Big Potato, take photos in front of it and stop by our store next door and buy Big Potato merchandises. It's the ugliest structure going but people like these big things."
According to Allhomes records, the site that the Big Potato sits on was last purchased in 2014 for $450,000.
But the Big Potato isn't the town's only claim to fame as the 1995 Chris Noonan film Babe was also filmed in Robertson.
The town was also once known for its cheese industry, with the Robertson Cheese Factory still open for visitors to pop in and pick up some homemade cheeses.
"It's a thriving town and the gateway to the Southern Highlands from the coast," Myers said.