&nbsp
&nbsp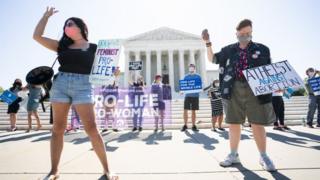 In a landmark ruling, the court struck down a Louisiana law restricting abortions as unconstitutional.
Comments
3:41 am 30/06/2020
We can fine people for not wearing helmets or seat belts but having an abortion doctor be able to take his patient to the nearest hospital if a procedure goes wrong in order to save her life is somehow being anti-woman.
Huh.
Add Comment
Log in via teoti, or register to add a comment!