&nbsp
&nbsp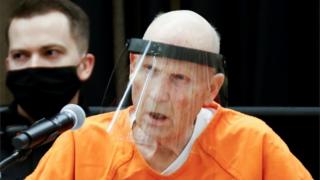 Ex-policeman Joseph DeAngelo terrorised Californian communities in the 1970s and 80s.
Comments
3:12 am 30/06/2020
Took far too long.
but at least some of the families can see him get sentenced. By the looks of him he has been dead for a long time. Also he looks evil as hell.
Add Comment
Log in via teoti, or register to add a comment!