LordViscera
Stickied, 20 comments, 513 views, posted 5:24 am 22/01/2019 in Personal Threads by Quaektem
Quaektem has 3973 posts, 233 threads, 158 points, location: It's all fun and games until someone loses an imaginary number!
Putinbot 9000
Tweet
LV, known in the real world as Jerry O'Donohugh died tonight at his home at 7:15 EST (missing his birthday by hours). The house was quieter than it had been, the young adults were taking some time to unwind at a Mystery Room, other friends were out running errands for his wife. His longest friend Sue, who had traveled up from New York (and lost her job by coming), his wife, his sister, Bob (who knew him for a couple of days longer than I did) and I were there. Bob had arrrived a couple minutes before, I was baking brownies for his wife when she came out of the room where the women were with him. We both knew before she said a word.
He was visited and watched over by easily three dozen or more people during the last week. Some drove from New York City to visit a man they hadn't seen in thirty years, another flew in from China, even his estranged sister came to make peace at the end.
He is my friend and the only person who I trusted to know all of me, good and bad... and though on every front from religion to politics to sexuality I was against everything he believed he still considered me a brother, and I him.
This is one of only two photos I have of just the two of us. Both at my wedding... which is the only time we were ever photographed together.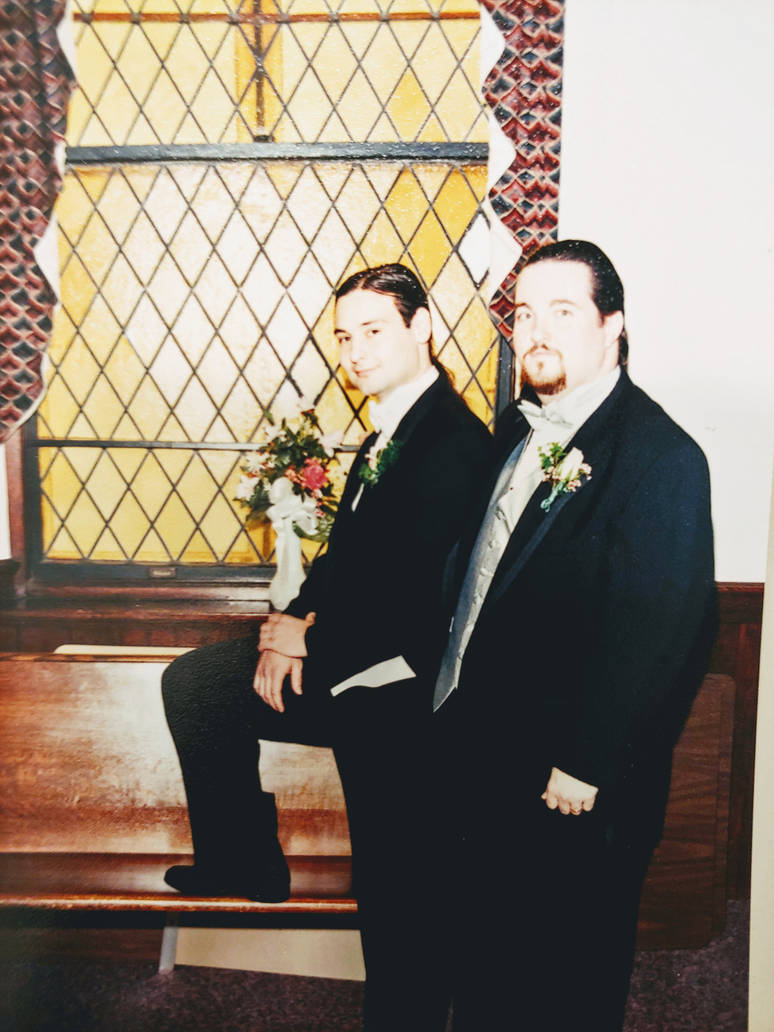 This was the end with his wife. She shared them publicly so it should be okay here.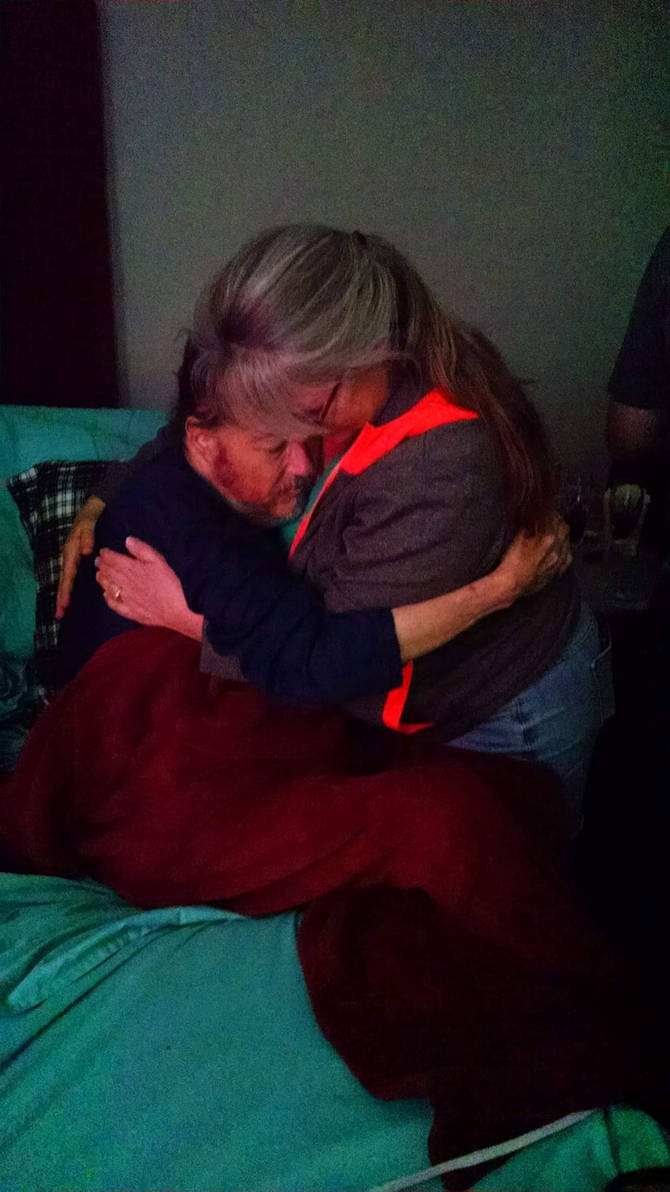 Until I catch up with you brother, may you endure the bordom you will suffer without me in grace.
Extra Points Given by:
dr3n
(
25
),
REALITY
(
25
),
marksyzm
(
25
),
Wombat_Harness
(
25
),
evolution
(
25
),
Sawchain
(
25
),
superuser
(
25
),
tricpe
(
25
),
z0phi3l
(
25
),
Flee
(
25
),
elsels
(
25
),
mynameis
(
25
),
tamsnod27
(
25
),
baldrick
(
25
),
Edorph
(
25
),
Vormid
(
25
),
MASTERV
(
25
),
Squirrel
(
25
),
HariSeldon
(
25
),
Paracelsus
(
25
),
thecrookedman
(
25
),
taz
(
25
),
backroom
(
25
),
griffonner
(
25
)