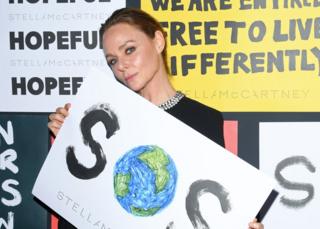 Stella McCartney says we shouldn't clean our clothes if we "don't absolutely have to". Is she right?
Comments
5:40 pm 09/07/2019
Wash your darn clothes people. If they are delicates wash delicately in cycle and do not dry. Wash your undergarments in hot water and dry in high heat. Please wash your jeans, not too often, but do wash them. The most unpleasant thing in the world is stinky people.
My clothes last because I know how to wash them, whether high end or Walmart.
Add Comment
Log in via teoti, or register to add a comment!